30340 SW Boones Ferry Rd
Wilsonville OR 97070
Phone: (503) 427-2500
Fax: (503) 427-2519
Contact Us
Wilsonville Old Church History Pub
West Coast Hurricane: The Great Columbus Day Storm
Wilsonville Old Church History Pub
5 p.m. doors, 6:30 p.m. event

|
Free |
All ages welcome
About West Coast Hurricane: The Great Columbus Day Storm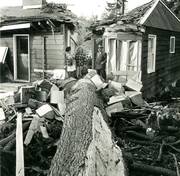 Presented by Sig Unander Jr., Historian & Author
Considered the greatest natural disaster to hit the Northwest region in the 20th Century, this storm ultimately altered the region's civil defense system, forest management, weather forecasting, emergency preparation, the electrical power grid and many other things. It was also an unforgettable experience for all who lived through it.
Join us to hear some of the powerful, personal stories of those in the storm's path and details of the background, event and aftermath. This presentation is illustrated with dozens of striking images (some never published) and includes audio of KGW's Jack Cappell – the only meteorologist to accurately predict the storm - describing it as it happens.
About the Speaker:
A professional communicator and community leader, Sig is a native of Portland, Oregon. He began his career working in broadcast and print journalism at media outlets in New Mexico, Minnesota and Georgia and as a freelance writer. Returning to Oregon, he worked for KYTE and KLLB, Portland, helped launch the annual Rose Festival Air Show, worked as a communications specialist, ran a fine art publishing company and edited a business magazine. More recently, he held positions as Director of Public Relations with Latin Media Northwest and Project Development Director with Eravision, a Los Angeles film production company.
Sig owns Presentations That Inspire, a public speaking, writing, editing and consulting business located in a Portland suburb. Known for meticulous writing and research, he works with businesses, nonprofits, government agencies, libraries and private clients on diverse projects. He is a member of Authors Guild, Willamette Writers, the Society of Professional Journalists and Northwest Writers & Publishers Association.
A strong advocate of public service, Sig has served as an elected city councilor and an appointed commissioner on several county government boards and committees. He has served as Vice-President of the Public Affairs Forum, President of the Simon Benson Fund and a board member of several other nonprofits. He is active in chambers of commerce and civic organizations and writes editorials and opinion pieces highlighting current issues.
Sig holds a Bachelors Degree in Political Science from Pacific University and served as President of its Alumni Association board. He also holds a post-baccalaureate degree in Latin American Studies from Portland State University.
About Wilsonville Old Church History Pub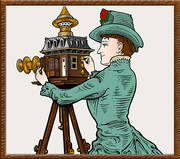 These monthly, free events are open to everyone interested in Oregon and Pacific Northwest history. Co-sponsored by like-minded historical and civic organizations, we bring you experts, scholars, first-person experiencers and historians who expound on topics from Lewis and Clark to shipwrecks, hop growing to women pioneers and far, far beyond. It's like being back in the classroom - except this time you get to settle into comfortable seats and enjoy a drink or two with dinner while you listen and learn.
This event is eligible for a History Pub Stamp
Map & Directions
Tags for this Event:
Events > History
Property > Wilsonville Old Church & Pub
Related content (tags):