Back to school in Bend!
700 N.W. Bond Street
Bend, OR 97703
Local: (541) 382-5174
Elsewhere: (877) 661-4228
Contact Us
Old St. Francis History Pub
Billy the Kid: Man and Mystery
Old St. Francis History Pub
5:30 p.m. doors, 7 p.m. event

|
Free |
All ages welcome
About Billy the Kid: Man and Mystery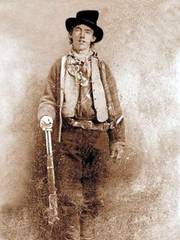 Presented by Dick Etulain, Historian & Author
Billy the Kid (1859-1881) is likely the most-written-about character of the Old West. Part warm friend, part desperado, he roamed the Southwest in the late 1870s and early 1880s. His supporters, particularly Hispanics and women, celebrated his bravery and courage; opponents called him a gunman and murder. Which was he? Why are so many unsolved mysteries still surrounding him? What should we think about him? This slide-illustrated presentation will deal with both the life and legends of Billy the Kid.
About the Speaker:
Richard W. Etulain, a specialist in the history and literature of the American West, is professor emeritus of history at the University of New Mexico. The son of a Basque sheepman and frontier mother, he was raised on a sheep ranch in eastern Washington and took his doctorate at the University of Oregon. He is the author or editor of more than 50 books, including Beyond the Missouri: The Story of the American West (1996), The Life and Legends of Calamity Jane (2014), Ernest Haycox and the Western (2014), and most recently Presidents Who Shaped the American West (2018). He is presently completing a two-volume study of Billy the Kid, which should be published in 2019.
About Old St. Francis History Pub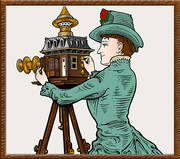 These monthly, free events are open to everyone interested in Oregon and Pacific Northwest history. Co-sponsored by like-minded historical and civic organizations, we bring you experts, scholars, first-person experiencers and historians who expound on topics from Lewis and Clark to shipwrecks, hop growing to women pioneers and far, far beyond. It's like being back in the classroom - except this time you get to settle into comfortable seats and enjoy a drink or two with dinner while you listen and learn.
This event is eligible for a History Pub Stamp
Map & Directions
Tags for this Event:
Events > History
Property > Old St. Francis School
Related content (tags):