Oregon chapter of MUFON and McMenamins History present...
The Near-Death Experience: Bridging the Space Between Life & Afterlife
Paranormal Pub
6 p.m. doors, 7 p.m. event

|
Free |
Minor with parent or guardian
About The Near-Death Experience: Bridging the Space Between Life & Afterlife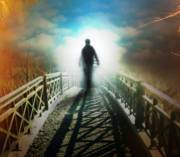 Presented by Kimberly Clark Sharp, Author
Death is nothing to fear-and life without fear can be lived to the fullest. Join us for a not-to-be missed event as Kimberly Clark Sharp shares her own near-death experience (NDE) and those of many others, including the story of the famous shoe-on-the-ledge at Harborview Medical Center in Seattle and the report of a young near-death experiencer who encountered an alien while on the "Other Side." With clarity and potent healing, Kimberly will also include NDE stories involving deceased loved ones and pets in the afterlife.
About the Speaker:
Known for her wit and warmth, Kimberly Clark Sharp, MSW (Master of Social Work) and LICSW (Licensed Independent Clinical Social Worker) is the author of After the Light: What I Discovered on the Other Side of Life That Can Change Your World.
In 1987, Sharp was named one of the "40 most influential people under the age of 40" in the Pacific Northwest for her work in the field of death and dying. She pioneered the field of critical care social work by founding the department of social work at the world's first bone marrow transplant center and establishing the Seattle International Association for Near-Death Studies (IANDS), the world's oldest and largest support group for Near-Death Experiencer's. In addition, she has taught courses on death and dying at the University of Washington School of Medicine and is a retired clinical assistant professor.
About Paranormal Pub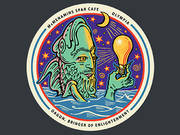 Join us once a month to hear from experts in unexplainable phenomena - think UFOs, extraterrestrials, Bigfoot, ESP, ghosts and beyond. Come have a beer and a burger handcrafted beverage, concessions, and/or a slice of pizza, settle in and learn something new from a curated line-up of scholars, experiencers and others.
According to Wikipedia: "Paranormal events are phenomena described in popular culture, folklore and other non-scientific bodies of knowledge, whose existence within these contexts is described to lie beyond normal experience or scientific explanation.
A paranormal phenomenon is different from hypothetical concepts such as dark matter and dark energy. Unlike paranormal phenomena, these hypothetical concepts are based on empirical observations and experimental data gained through the scientific method.
The most notable paranormal beliefs include those that pertain to ghosts, extraterrestrial life, unidentified flying objects, psychic abilities or extrasensory perception and cryptids."
We thank the Mutual UFO Network (MUFON) for coordinating and hosting this programming at the historic Mission Theater.
This event is eligible for a History Pub Stamp
Map & Directions
Tags for this Event:
Events > History
Property > Mission Theater
Related content (tags):