Come have fun in school... for once...
5736 N.E. 33rd Ave.
Portland, OR 97211
Local: (503) 249-3983
Elsewhere: (888) 249-3983
Contact Us
Kennedy School History Pub
The Long Game: 100 Years of Portland Parks Golf
Kennedy School History Pub
6 p.m. doors, 7 p.m. event

|
Free |
All ages welcome
About The Long Game: 100 Years of Portland Parks Golf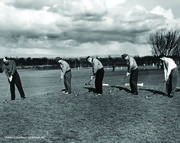 Presented by Vincent Johnson, Assistant Director of Golf, City of Portland
It delights many of us as a lifetime pastime, but the game of golf has a history of being exclusionary. Studying the history of golf in Portland (as in the United States as a whole) shows the challenges that women and people of color have had regarding access to and involvement with the game. Join us for an honest look back at Portland Parks Golf's first century, including successes and challenges. By studying where we've been and where we are, we have the opportunity to better understand where we want to go – and how to make the game the most inclusive it's ever been. We want to serve Portlanders of all ages and races during the next 100 years of Portland Parks Golf, and inspire more passion – because that's what is at the core of the game, and it should and can be embraced by all.
Portland Parks Golf is recognized as one of the premier municipal systems in the country; welcoming golfers playing more than 300,000 rounds a year.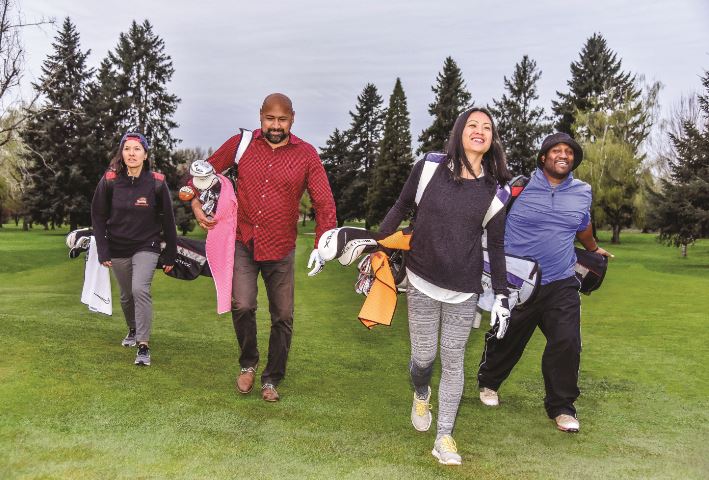 About the Speaker:
Vincent Johnson was born in Portland, Oregon and learned the game of golf at Glendoveer Golf Course, starting at age 6. With the support of his parents and family, Johnson achieved notable success on the junior golf circuit. He attended David Douglas High School, where he was a three-time all-state golfer while also being successful in basketball, and playing piano in his school's string ensemble. Vincent went on to compete for Oregon State University's golf team, earning his Finance degree in three years, with a minor in music. After graduation, Vincent pursued his lifelong dream of playing on the PGA Tour. In 2009, he competed at the Genesis Open, one the PGA Tour's premier events, and won numerous times on smaller tours before finding work in the golf industry. In the fall of 2016, Vincent joined Portland Parks & Recreation (part of the City of Portland) as Assistant Director of Golf. Vincent is excited to usher Portland Parks Golf into its second century, where incredible opportunities for so many people are waiting.
About Kennedy School History Pub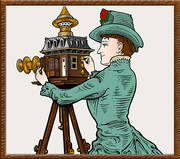 These monthly, free events are open to everyone interested in Oregon and Pacific Northwest history. Co-sponsored by like-minded historical and civic organizations, we bring you experts, scholars, first-person experiencers and historians who expound on topics from Lewis and Clark to shipwrecks, hop growing to women pioneers and far, far beyond. It's like being back in the classroom - except this time you get to settle into comfortable seats and enjoy a drink or two with dinner while you listen and learn.
This event is eligible for a History Pub Stamp
Map & Directions
Tags for this Event:
Events > History
Property > Kennedy School
Related content (tags):