In the heart of Oregon's wine country...
310 N.E. Evans Street
McMinnville, OR 97128
Local: (503) 472-8427
Elsewhere: (888) 472-8427
saleshoto@mcmenamins.com
Hotel Oregon History Pub
Peter Burnett: The Leader Who Could Not Lead
Hotel Oregon History Pub
5:30 p.m. doors, 6:30 p.m. program

|
Free |
All ages welcome
About Peter Burnett: The Leader Who Could Not Lead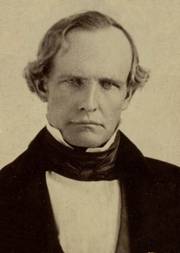 Peter Burnett had the most impressive resume of any early leader in the American West. He was a defense attorney for Mormon leader Joseph Smith in Missouri, the first captain of the 1843 wagon train from Missouri to Oregon, Oregon's first supreme judge, and was a member of Oregon's first elected legislature. He then blazed the first wagon road from Oregon to California in 1848 and played a lead role in developing the city of Sacramento. In 1849, Burnett was overwhelmingly elected the first governor of California, and later served on the California Supreme Court.
Yet he's been virtually forgotten in both states. His downfall was his racism, underscored by his advocacy of exclusion laws against blacks with the goal of establishing the West as an all-white enclave. He seemed to have no other agenda, even as California's governor. Those who once supported him were embarrassed by him and quickly turned away. He resigned after less than two years. This presentation explores this complicated man, handed extraordinary authority in both Oregon and California, yet proved unable to exercise it, so much so he became an embarrassment in both states.
About the Speaker:
R. Gregory Nokes has traveled the world as a reporter and editor. He is author of three non-fiction Western histories. His latest book is The Troubled Life of Peter Burnett: Oregon Pioneer and First Governor of California, published this year by Oregon State University Press. His earlier books are Massacred for Gold: The Chinese in Hells Canyon in 2009, and Breaking Chains: Slavery on Trial in the Oregon Territory in 2013, both also published by OSU Press.
Greg's second book, Breaking Chains, tells the little-known history of slavery in early Oregon, focusing on an 1852 slavery case, Holmes vs. Ford, the only slavery case adjudicated in Oregon courts. Nokes' book was a finalist for the 2014 Oregon Book Award for non-fiction. Prominent Northwest author Jane Kirkpatrick has said, "This is how history should be written.''
His 2009 book, Massacred for Gold, tells the story of the long-forgotten 1887 massacre of nearly three-dozen Chinese gold miners in Hells Canyon on the Oregon-Idaho border. The book inspired the Oregon Public Broadcasting program, "Massacre at Hells Canyon," which aired on OPB-TV in January. Nokes and others installed a memorial to the fallen miners at the massacre site.
Greg spent more than forty years in journalism, during which he traveled to more than fifty countries. As a reporter in Washington, D.C. for The Associated Press, he covered the State Department and traveled with several presidents and secretaries of state on foreign trips. Greg started his career as a reporter for the Medford Mail Tribune, and finished at The Oregonian, where he was both an editor and reporter. He retired from journalism in 2003 to embark on a second career as an author and lecturer on Northwest history.
A native of Oregon, Nokes did his undergraduate work at Willamette University. He attended Harvard University as a Nieman Fellow in 1971-72. Nokes and his wife, Candise, live in West Linn, Oregon.
About Hotel Oregon History Pub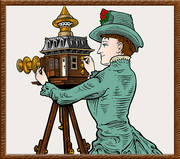 These monthly, free events are open to everyone interested in Oregon and Pacific Northwest history. Co-sponsored by like-minded historical and civic organizations, we bring you experts, scholars, first-person experiencers and historians who expound on topics from Lewis and Clark to shipwrecks, hop growing to women pioneers and far, far beyond. It's like being back in the classroom - except this time you get to settle into comfortable seats and enjoy a drink or two with dinner while you listen and learn.
This event is eligible for a History Pub Stamp
Map & Directions
Tags for this Event:
Events > History
Property > Hotel Oregon
Tags: