Now Open
18607 Bothell Way NE
Bothell, WA 98011
Local: (425) 398-0122
Fax: (425) 219-4365
Contact Us
Pub Night Talks
Massacred for Gold: The Chinese in Hells Canyon
Pub Night Talks
6 p.m. doors, 7 p.m. program

|
Free |
All ages welcome
About Massacred for Gold: The Chinese in Hells Canyon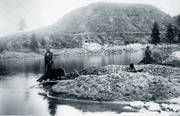 Presented by author and journalist R. Gregory Nokes
In 1887, a gang of horse thieves operating in northeastern Oregon plotted the robbery and murder of as many as thirty-four Chinese gold miners in Hells Canyon, in one of the most horrific crimes in the early American West. Among the gang was a fifteen-year-old boy, Robert McMillan, who confessed on his deathbed a few years later in Walla Walla to his role in the crime.
An all-white jury had earlier found McMillan and other members of the gang innocent of the crime after the ring leaders fled. McMillan's confession to his father tore the close-knit McMillan family apart. It took several more years for his father to disclose the confession to a Walla Walla newspaper. But by this time, his son was dead and the crime was already being forgotten.
The crime was covered-up for more than a century until a county clerk in Oregon's Wallowa County found the long-lost records of the investigation and trial in an unused safe she was cleaning to donate to a museum. The rediscovery of the crime set in motion a series of events that brought new attention to the mistreatment of Chinese miners and railroad builders in the Pacific Northwest.
About the Speaker:
R. Gregory Nokes has traveled the world as a reporter and editor. He is author of three non-fiction Western histories. His latest book is The Troubled Life of Peter Burnett: Oregon Pioneer and First Governor of California, published this year by Oregon State University Press. His earlier books are Massacred for Gold: The Chinese in Hells Canyon in 2009, and Breaking Chains: Slavery on Trial in the Oregon Territory in 2013, both also published by OSU Press.
Greg's second book, Breaking Chains, tells the little-known history of slavery in early Oregon, focusing on an 1852 slavery case, Holmes vs. Ford, the only slavery case adjudicated in Oregon courts. Nokes' book was a finalist for the 2014 Oregon Book Award for non-fiction. Prominent Northwest author Jane Kirkpatrick has said, "This is how history should be written.''
His 2009 book, Massacred for Gold, tells the story of the long-forgotten 1887 massacre of nearly three-dozen Chinese gold miners in Hells Canyon on the Oregon-Idaho border. The book inspired the Oregon Public Broadcasting program, "Massacre at Hells Canyon," which aired on OPB-TV in January. Nokes and others installed a memorial to the fallen miners at the massacre site.
Greg spent more than forty years in journalism, during which he traveled to more than fifty countries. As a reporter in Washington, D.C. for The Associated Press, he covered the State Department and traveled with several presidents and secretaries of state on foreign trips. Greg started his career as a reporter for the Medford Mail Tribune, and finished at The Oregonian, where he was both an editor and reporter. He retired from journalism in 2003 to embark on a second career as an author and lecturer on Northwest history.
A native of Oregon, Nokes did his undergraduate work at Willamette University. He attended Harvard University as a Nieman Fellow in 1971-72. Nokes and his wife, Candise, live in West Linn, Oregon.
For more information on this speaker and his books, check out: gregnokes.com.
Website:
About Pub Night Talks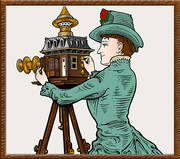 The University of Washington Bothell and McMenamins co-sponsor this speaker series in which university faculty and other notables from the community share their expertise through entertaining and informal talks. Learn about interesting topics and issues of the day while enjoying the hospitality of Anderson School's Haynes' Hall. It's like being back in the classroom -- except this time you get to settle into comfortable seats and enjoy a drink or two with dinner while you listen and learn.
This event is eligible for a History Pub Stamp
Map & Directions
Tags for this Event:
Events > History
Property > Anderson School
Related content (tags):